What we do
Landmark provides consultancy, evaluation and training services to the health sector, primarily the NHS – as illustrated in the examples below.
Why choose Landmark?
We have successfully delivered many and varied projects (see testimonials below) – helping clients tackle the problems they face.
Our skills and experience apply to a wide range of situations, demonstrated by the breadth of our work over the last fifteen years.
We have an extensive network – in the NHS, research and consulting – through which we can create a team that best meets your needs.
Why?
We set up Landmark in 2002 to help healthcare organisations deliver improvements in a complex, changing environment - for better patient experience, clinical outcomes and service efficiency.
Martin Land, Director of Landmark, started working in the NHS in 1989 and has been an Associate at the King's Fund (the country's leading health 'think-tank') since 2006. He has a particular interest in the use of data, both qualitative and quantitative, to help make change happen.
How?
We develop an approach specific to each project. We do not have a set of products that we are trying to sell. Sometimes Landmark works alone, but often with partners, where this benefits clients. Our work falls into three main areas, illustrated by the examples below.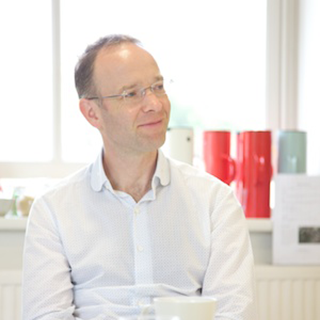 Martin Land, Director
Consulting
Landmark has supported Salford Royal NHS FT for more than a decade on a wide range of projects, such as: creating long-term (strategic) plans; writing business cases (e.g. for a new hospital and an Electronic Patient Record system); and facilitating a major programme to integrate health and social care services. Salford Royal is widely recognised as one of the country's leading NHS organisations.
Other examples of our clients include:
NHS Improving Quality – led a project, delivered with YHEC (York Health Economics Consortium, University of York), to develop the concept of 'energy for change'. It informed new Quality Improvement methods and featured in several publications.
National Diabetes Audit – ran a successful process to reinvigorate and re-tender the NDA, one of the largest annual clinical audits in the world.
Leeds Teaching Hospitals – created business plans for all clinical services, using a variety of tools and frameworks – leading to clearer priorities and direction.
Evaluation and Service Reviews
We project managed a research study across the Four Nations (for Public Health England), creating new evidence on the optimal interval for diabetic retinopathy eye screening. Martin co-authored a paper on the outcome, published in the prestigious US journal Diabetes Care.
As part of a team from Tavistock Consulting we supported a major three-year Quality Improvement programme (Shared Purpose). Commissioned by the Health Foundation we provided consultancy support to nine NHS sites, facilitated events and Martin wrote the final evaluation report.
Working with colleagues at YHEC we evaluated a new European registry of rare endocrine disorders, Eurocrine – helping it move from EU funding to a sustainable membership model.
Training and Facilitation
From 2012 to 2017 Martin, as an Associate of King's Fund, co-directed and delivered a Quality Improvement (QI) Programme in the East of England, creating a group of more than 60 clinical improvement leaders. Martin contributes to other King's Fund work, including QI conferences, an annual programme for small charities and leadership development for organisations such as Cambridge University Hospitals.
Since 2011 Landmark has run training programmes for Macmillan Cancer Support in areas such as business planning, evaluation and creating effective reports.
Testimonials
Landmark has supported the Trust in delivering several major strategic and business planning projects. I have always found them able to quickly analyse complex information and formulate organisational and service strategies. The style is supportive and facilitative and their approach has a strong focus on meeting the needs of the Trust. I would have no hesitation in recommending them.
Sir David Dalton, Previously Chief Executive, Salford Royal NHS Foundation Trust
I found Martin's support invaluable in helping to ensure that the group remained focused on the key objectives of the study. Martin was an extremely efficient project manager and is also very skilled at keeping senior people briefed at all times. Martin led the report preparation and the work was delivered to a high quality and on time.
Professor Brian Ferguson, Chief Economist at Public Health England who chaired the Four Nations Study Group (project example above)
Martin and I have worked on several complex projects at The King's Fund. He brings his considerable intellectual and analytical skills to help people root out, describe and develop their learning and a set of well-honed facilitation skills to help people find their voice, in settings that can make speaking up tricky. His essential quality is kindness, as in a real interest in other people's thinking and experience.
Dr David Naylor, Senior Consultant in Leadership Development at the King's Fund
One final example is that we supported, analysed and reported on a project to audit 'failsafe' clinical processes in antenatal and newborn screening across Yorkshire and the Humber.
In working with Martin on a recent project I found him to be very approachable and having a highly professional work ethic. The project benefited enormously from Martin's strategic thinking and project planning skills and his advice and input was invaluable. His working knowledge of NHS organisational structures was a distinct advantage and helped create an innovative methodology which enabled us to successfully deliver a complex project.
Jill Walker, Lead Midwife, now National Programme Manager